---
Cutting, Stripping for multi-core Cable, TR-3606
Special for Round Multicore cable,cable OD 2mm to 7.5mm.
Cutting and stripping outer and inner skin of cable at one time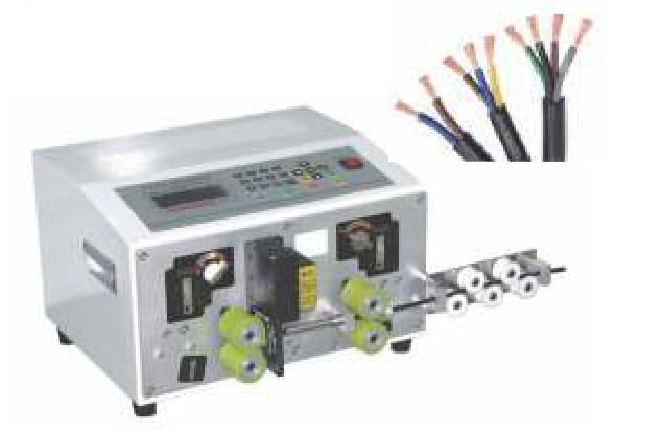 Book Now
Model
TR-380T
Dimensions
570 x 410 x 280mm
Weight
36kg
Display mode
English /Chinese interface LCD display
Power supply
AC220V 60/50Hz
Applicable cable
OD 2-7.5mm 1-4 core
Stripping length outer sheath
0-80mm
stripping Length core wire
0-10mm
Cutting Length
1mm-99999mm
Cutting tolerance
With in 0.002 * Lmm L= cutting Length
Diameter Of catheter
4mm, 6mm, 8mm, 10mm
Tool Materials
import quick cutting steel
Applicable cable
Electronic wire, round 1-4 cores sheathed cable
Air Supply
3-8kg
1. High definition CCD alignment position.

2. High precision soldering temperature adjustment.

3. Microcomputer control system used to keep the equipment stability.